PEAKVIEW

 "BARKER"

Our oldest stud dog... 

Son of West Elk Stripe, grandson of Hartfarms Hunter II

born of a beautiful English, Rushill bitch.  

He is a throwback to the "Look" 

that brought us into Jack Russells with our Jackie Oh.  

He is rock solid,  bright minded, and quick as  a flash.  

His coat is like polished steel,  

and his colors are true and dark.  

He will carry the third generation of our original bloodlines on to  our girls and into future pups.  

His sons and daughters with several different bitches show consistancy of  loud color,  great coats, and correctness.  We have bred him to a limited number of outside bitches with great results.  



Grandmother, Jackie Oh...

 do you see the resemblance  we do??

Making his mark at sanctioned trials: 

RESERVE BEST 4-6 MONTH PUPPY

TEXAS TWO STEP

MARCH 6, 2010

BEST PUPPY DOG

RESERVE BEST PUPPY DOG

RESERVE CHAMPION PUPPY

TERROR IN THE PINES

MAY 29-30, 2010

Reserve Best Puppy Dog

Ruckus in the Rockies

June 6, 2010

SECOND SMOOTH UNDER OPEN DOGS

JRTCA NATIONAL TRIAL

OCTOBER 2010

FOURTH SMOOTH UNDER OPEN DOGS

JRTCA NATIONAL TRIAL

OCTOBER 2011

THIRD SMOOTH UNDER OPEN DOGS

JRTCA NATIONAL TRIAL

OCTOBER 2012

2013

NUMEROUS CHAMPIONSHIPS IN RACING, GTG AND CONSISTANT PLACING IS WORKING CONFORMATION

2014

NUMBEROUS GTG AND SUPEREARTH CHAMPIONSHIPS CONSISTANT CONORMATION PLACINGS IN WORKING CLASSES

 FIRST PLACE 2014 JRTCA NATIONAL TRIAL -SMOOTH, UNDER WORKING DOGS

FIRST PLACE 2015 JRTCA NATIONAL TRIAL- SMOOTH UNDER WORKING DOGS

BEGINNING HIS "SENIOR" DIVISION COMPETITION IN 2018 HE IS IN THE RIBBONS AND CHAMPIONSHIPS AT TRIALS IN GTG, SUPEREARTH, AND CONFORMATION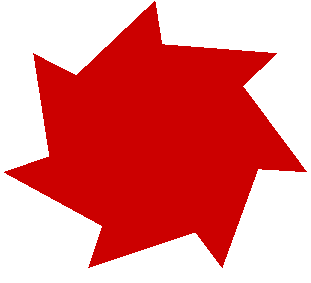 Congratulations

to Barker for successfully    working a large opposum and earning his NHC in Maryland, 

October 2012, In September 2013, Barker earned a NHC for GroundHog